Weather
It's September, but we'll see hot summer weather during the next few days
Temperatures will be in the 80s and even 90s in some places in Southern New England, and the humidity will be high.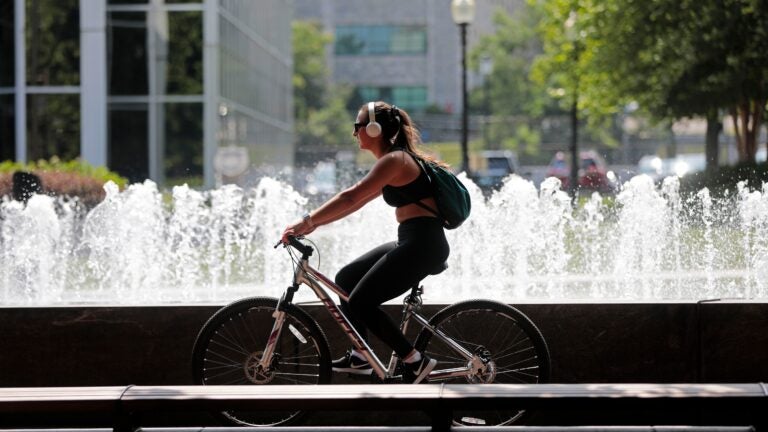 We will unquestionably see an un-September-like weather week ahead.
Temperatures will reach the 80s in most places and the 90s in others. When you add in the humidity, at times conditions will feel in the mid- to upper-90s, although in greater Boston and other coastal locations, light coastal breezes are likely to keep things from feeling as hot.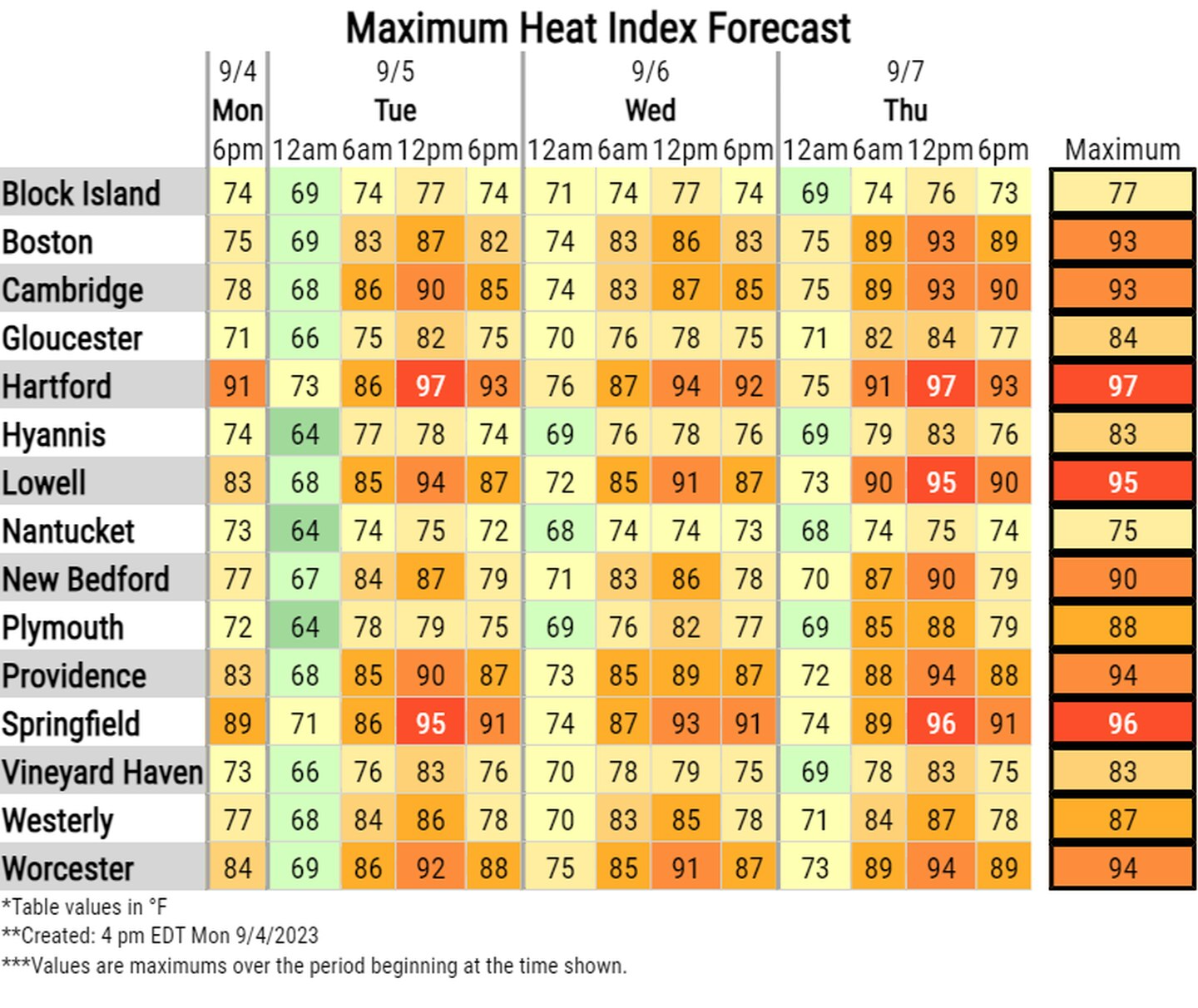 For the bulk of the summer, we had a trough of low pressure centered close to New England, but now we are looking at a ridge of high pressure that will influence our weather conditions.
Heat advisories are already posted for some inland areas. These will likely be expanded eastward for Wednesday and Thursday. I'm curious about whether Boston itself will be included in the advisories, but certainly, the immediate suburbs are likely to experience conditions that feel in the mid-90s.
While 90 degree weather in September is definitely not commonplace, it's also not super unusual.
The chart below shows when the final 90 degree temperature has occurred in Boston — notice we have had 90 degree weather as late as October. This is very uncommon but has happened.
Of interest is despite of the warmer summers recently we actually haven't had a lot of mid- and late-September 90 degree weather.
Heat this time of the year does feel a little bit different because of the lowering angle of the midday sun. The leaf canopy is still fully intact so our shadows are much longer. This affords areas that have larger shade trees to feel that much cooler.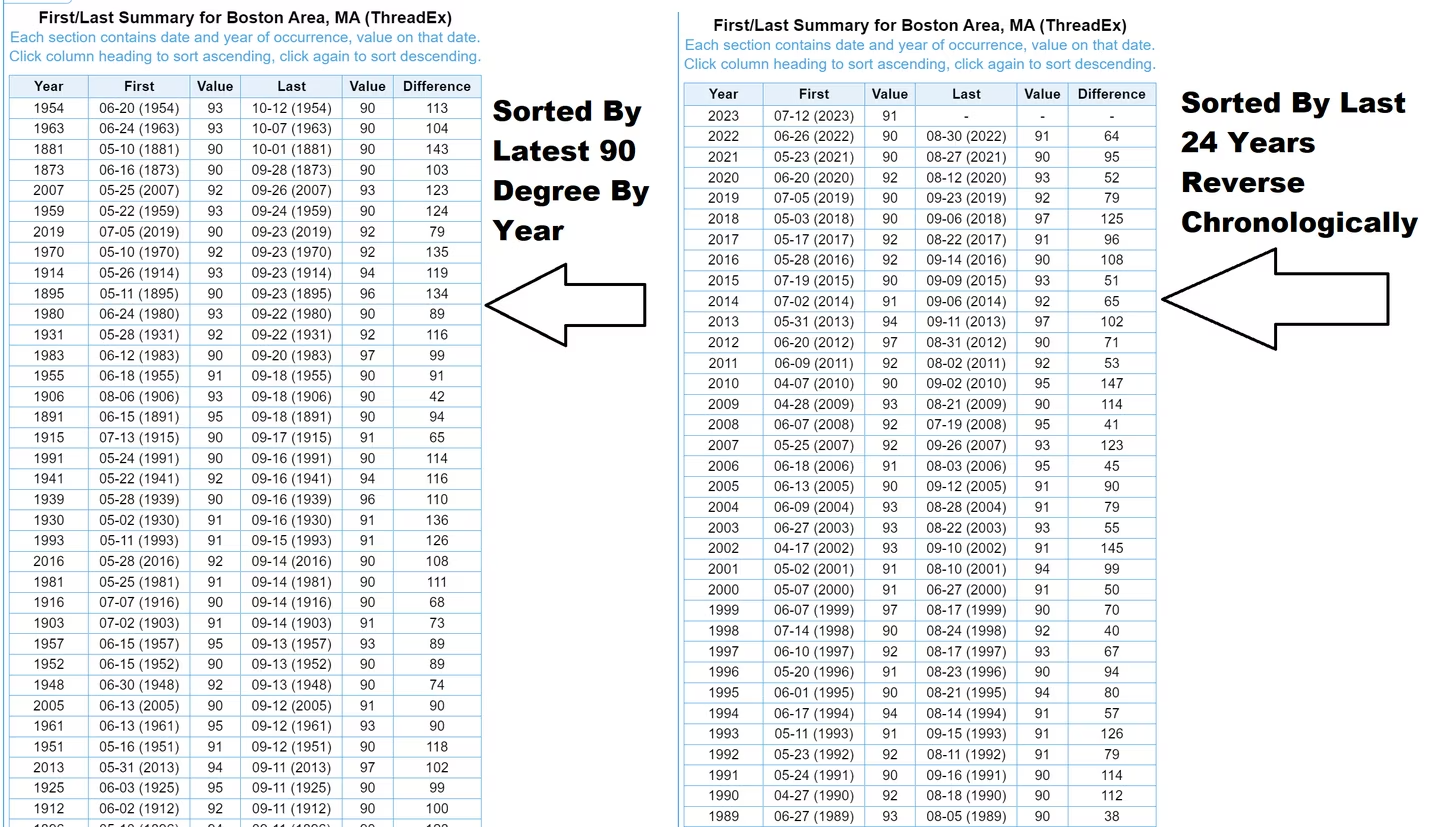 One element we will have to contend with is the humidity, which will remain on the high to oppressive side into the upcoming weekend. Dew points will at times reach the upper 60s and even lower 70s.
There will also be afternoons where some of the drier air that sits at higher levels above us will mix down, making it feel a little more comfortable for a few hours. The mixing is one of those things that can drop dew points during the afternoon before they go back up during the evening and overnight.
Speaking of the overnight temperatures — they will be on the warm side, staying in the 60s to near 70 much of this week. This means that air conditioners will continue to need to be used for more comfortable sleeping conditions.
Finally, the tropics are relatively quiet right now, but there is an area of disturbed weather that will likely become a tropical storm and an eventual hurricane.
Where this goes is still highly questionable, but it's likely to move toward the United States and then turn to the northeast. It poses absolutely no threat at the present time, but it is something for meteorologists and folks interested in the tropics to track over the coming seven days.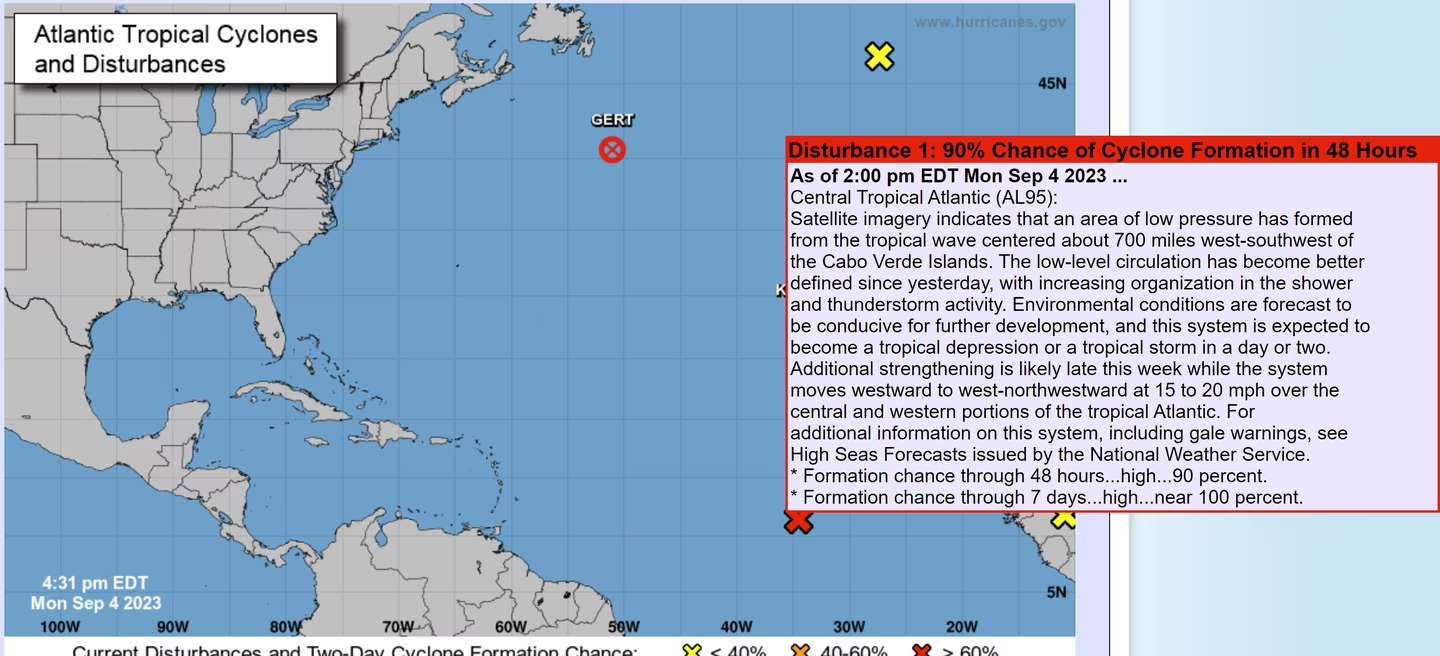 Daily Local Weather Forecast
Hourly Forecast
68°

68 degrees

Precipitation

0%

4PM

67°

67 degrees

Precipitation

0%

5PM

65°

65 degrees

Precipitation

0%

6PM

62°

62 degrees

Precipitation

0%

7PM

59°

59 degrees

Precipitation

0%

8PM

57°

57 degrees

Precipitation

0%

9PM

57°

57 degrees

Precipitation

0%

10PM

56°

56 degrees

Precipitation

0%

11PM

55°

55 degrees

Precipitation

0%

12AM

54°

54 degrees

Precipitation

0%

1AM

54°

54 degrees

Precipitation

0%

2AM

54°

54 degrees

Precipitation

0%

3AM
powered by:
Daily Local Weather Forecast
Partly sunny with showers
powered by: