Weather
Hurricane Lee impacts and timing for Cape Cod, Boston, and central Massachusetts
Hurricane Lee won't directly hit Massachusetts, but it is expected to bring severe weather impacts to the commonwealth starting Friday.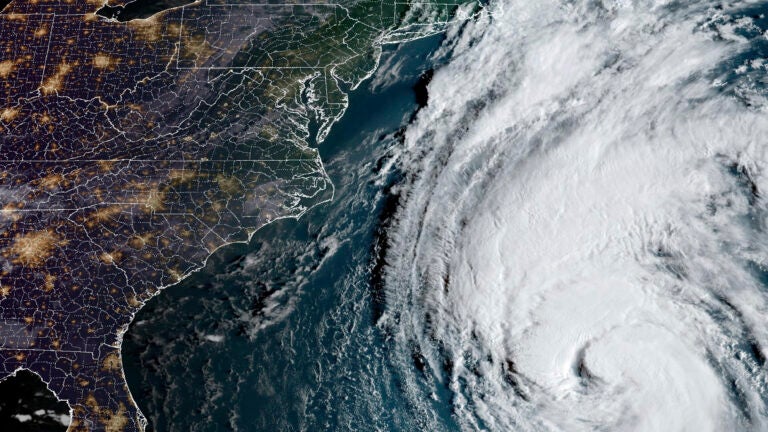 Hurricane Lee on Friday was over 300 miles and just hours away from impacting New England with gusty winds and heavy rain, although the track had shifted significantly east in the last few days.
Despite the storm's center far enough away from crossing land in the region, meteorologists cautioned residents that this system is still dangerous because of its size and wind field that stretches hundreds of miles. As of 2 p.m. Friday, tropical storm-force winds extended out 320 miles away from Lee's center, according to the National Hurricane Center.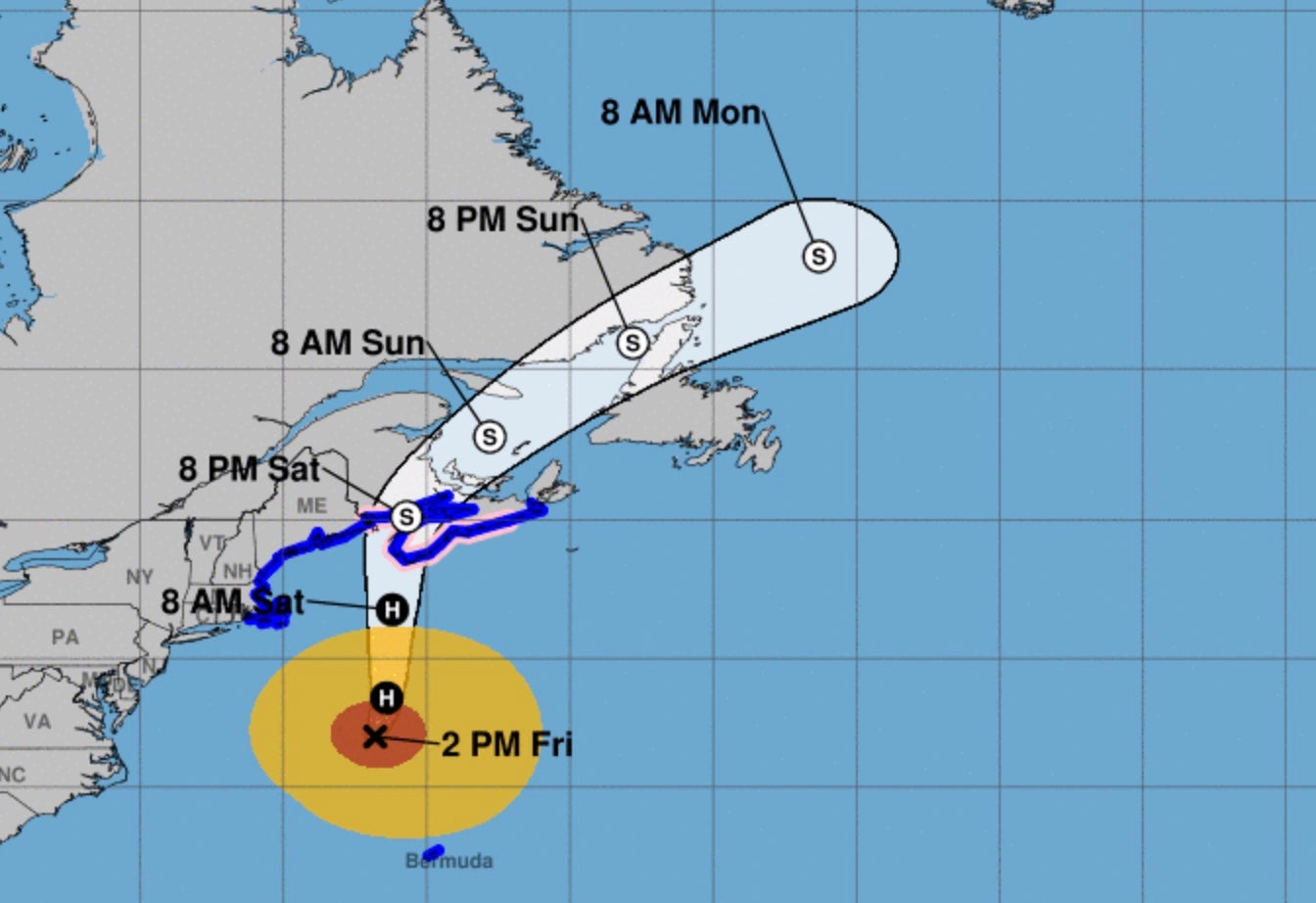 Some areas, particularly those communities on the coast, will see worse conditions than other areas of Massachusetts and New England beginning Friday evening and into Saturday.
In a press conference Friday, Gov. Maura Healey said her administration issued an emergency declaration in order to activate the National Guard in case of major issues from flooding. She has also requested FEMA to issue a federal pre-disaster emergency declaration.
"As we've seen in recent weeks, severe weather is not to be taken lightly," Healey said. "(The state of emergency) puts us in the best possible position to respond as we need."
Here's what we know about Lee's imminent arrival and how badly weather will batter down on the region:
Cape Cod and the islands arrival and impact
Meteorologists said Cape Cod and the islands would see the highest seas, wind speeds, and amounts of rain when Lee arrives. The conditions in this part of the state will also arrive earlier, according to Bill Leatham, a local meteorologist for the National Weather Service.
High water, surge, and flooding: Cape Cod and Nantucket are under a coastal flood warning from midnight to 2 p.m. Saturday. This is because waves and storm surge are expected to be the highest here, beginning at high tide late Friday night.
With a high surf advisory in place through Sunday, waves are already high on Nantucket and Cape Cod and are expected to grow to 10 feet or more by Friday night. Waves Saturday morning could reach up to 15 feet on Nantucket and 20 feet for Cape Cod. Because of these amounts, Leatham said there is a minor to moderate threat for flooding.
Martha's Vineyard is under a coastal flood advisory, which means there is concern that water could get on roads, but likely not enough to shut down roads, Leatham said.
Wind: This is the next biggest threat for the area — and much of the state. The whole Massachusetts coastline, including Cape Cod and the islands, are under a tropical storm warning, meaning residents could see tropical storm-force winds. Sustained wind speeds up to 40 mph could begin on the Cape at 8 p.m., or even earlier. Those winds will pick up some overnight. At the same time, gusts could be as strong as 55 mph.
Rain: This is less of a threat, though the outer Cape will see the most recorded rainfall at less than two inches. Rainfall will likely arrive after 8 p.m. and last through Saturday afternoon. "If it rains over the same spot for a while, there could be flooding," Leatham warned.
Boston area arrival and impacts
High water, surge, and flooding: Boston and its surrounding communities are also under a coastal flooding advisory, as is the rest of the Massachusetts coastline. The area could see a half-foot storm surge that could result in minor flooding, especially in flood-prone areas in the city and surrounding communities.
Waves this evening could get up to 6 feet, and those could double in size by Saturday morning, around 8 a.m. Leatham noted that these types of waves and storm surge will mainly be seen in areas like Revere and the South Coast and are less likely around Boston Harbor.
Wind: Sustained winds up to 30 mph and gusts up to 40 mph will start picking up Friday night and last through early Saturday. By Saturday afternoon, sustained winds will begin to fall below 25 mph.
Rain: The Boston area really won't see much rain starting Saturday, with the forecast showing rainfall amounts of about a quarter-inch.
Central Mass. arrival and impacts
Winds: This could be the central part of the state's biggest concern late Friday and into Saturday. Sustained winds will clock in at 20 mph Friday night, with gusts up to 30 mph. Saturday will be a very windy day, said Leatham, with those sustained winds picking up in the morning to 30 mph and gusts up to 40 mph. Higher terrains will see higher speeds, Leatham said.
Rain: "It will be light," Leatham said, with the area maybe seeing less than a tenth of an inch.
How to prepare
For most of Massachusetts, the biggest threat is the wind, which could knock down power lines and trees and cause power outages, officials said.
Make sure your devices are charged ahead of Lee's arrival, and have batteries and flashlights around in case of power outages. You can report downed trees in public spaces by calling 311. And officials stressed to never touch downed wires and to report them to 911 as soon as possible.
You can typically track power outages and estimated restoration times on your utility's website.
Even though the risk of flooding is lower, officials said to never drive when there is water on roads. The deployed National Guard, Healey said, will be operating high-water vehicles in case of emergencies when it comes to flooding.
Because of the high surf advisory and wave conditions, ferry services, including those to and from Nantucket and services run by the MBTA, have been suspended or will be suspended by Friday evening.
For more information, there's a hurricane preparation checklist residents can access on the state's website.
Newsletter Signup
Stay up to date on all the latest news from Boston.com