Weather
What a 'super' El Niño could mean for winter weather in each U.S. region
Climate forecasts suggest a wet trend across the Southeast could also extend as far north as southern New England.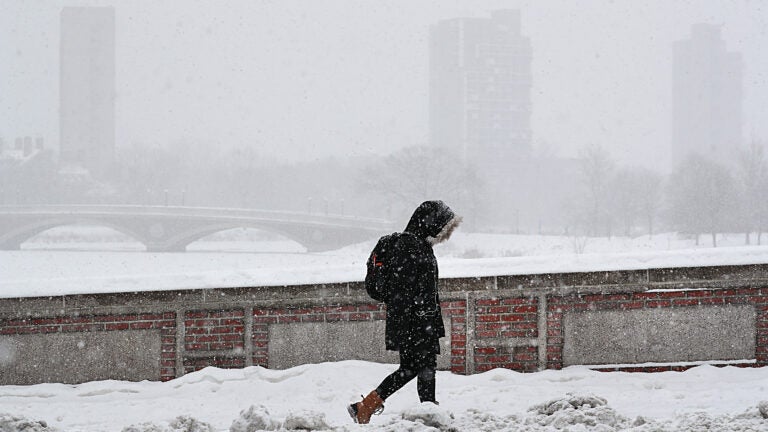 A strengthening El Niño could help make for a winter that is wet and stormy for California and Florida, mild and dry from the Northwest to the Great Lakes, and snowy at times across the Mid-Atlantic and Northeast.
Those are classic winter weather trends across the United States during an El Niño winter. Though seasonal forecasting is far less precise than short-term weather predictions, the global climate pattern usually makes it easier to guess what could be in store in the months ahead.
"There's more predictability in the climate system with a stronger El Niño," said Andrew Kruczkiewicz, a senior staff associate at Columbia University's International Research Institute for Climate and Society.
But that doesn't mean El Niño's influence is assured.
This one is developing against a backdrop of record-setting planetary warming that has exacerbated global heat waves and floods. That warmth is already overriding one trend normally associated with El Niño: Its presence typically tends to inhibit Atlantic hurricane season, but ocean warmth has instead fueled a busy cyclone season in the tropics.
Besides, "Every El Niño is different," Kruczkiewicz said.
Some have contributed to the Washington region's biggest snowstorms on record, for example, while others have produced barely a dusting.
Here's what could be in store across the country this winter as El Niño builds toward what some climate researchers say could be "super" strength, a level that has in the past produced damaging weather extremes around the world.
The Mid-Atlantic and Northeast
El Niño is associated with above-average snowfall in the Mid-Atlantic, but that is largely because it can produce feast-or-famine winters with one or two major snowstorms along the Acela corridor from Washington to New York.
A major storm that struck during the strong El Niño of 2015-2016 dropped more than 29 inches of snow in Baltimore, its biggest storm on record, and more than 30 inches in suburbs north and west of Washington. But that storm accounted for the bulk of that winter's snowfall in those areas.
Moderate-strength El Niños produce the most above-normal snowfall in the Washington region, according to a National Weather Service analysis, while weak El Niños are actually associated with below-normal snowfall. Strong El Niños – as this winter's is forecast – are tied to only slightly above-average snowfall. Washington's two least snowy winters on record occurred during strong El Niños in 1972-1973 and 1997-1998. Just 0.1 inches of snow fell in both instances.
Climate forecasts suggest the wet trend across the Southeast could also extend as far north as southern New England. But warmer-than-normal conditions could also be more likely than usual from New England into the Mid-Atlantic states.
California and the Southwest
El Niño winters are associated with increased rainfall across the southern half of California and into the Desert Southwest. The wet trend typically doesn't develop until January, and can last into March or April.
One study found storms and floods create 10 times more damage in California during El Niño than during La Niña, its counterpart that tends to bring drier conditions to the Golden State. (An exception: Last winter, when record precipitation fell on the tail end of La Niña conditions.)
Daniel Swain, a climate scientist at UCLA, said it's unclear how warm waters across the world's ocean surfaces could affect the typical pattern, however.
"I don't think anybody knows exactly how that's going to play out," Swain said in a recent YouTube briefing. "This winter has the potential to have some pretty big surprises, I think, for central and southern California."
The northern tier
While El Niño tends to send Pacific moisture toward California and across the southern U.S., that influence also often means a lack of precipitation for the northernmost states. That's because of typical influences El Niño has on the jet stream, which drives weather patterns.
El Niños tend to feature a strong jet stream across the south which carries stormy, cool conditions from Southern California to the Southeast, but that can leave the north dry.
The U.S. Climate Prediction Center is forecasting that influence on weather in the coming months: It expects high likelihood of drier-than-normal conditions from the Pacific Northwest to the northern Plains to the Great Lakes.
Climate models also suggest warmer-than-normal conditions are more likely than usual across those regions, and into New England as well.
Florida and the Gulf Coast
While there is some uncertainty about El Niño's influence on California, stronger climate signals are suggesting that wet conditions are in store for the Southeast, including across Florida and along the Gulf Coast.
Climate forecasters predict a wetter-than-normal trend is more likely than not from Louisiana to the Carolinas.
Such rainfall would be extremely beneficial from Louisiana to the Florida Panhandle where drought is intensifying and contributing to intrusion of salt water up the Mississippi River, a threat to drinking water.