Weather
Boston weather: Here's what to expect from Thursday's forecast
Another mild, pleasant day.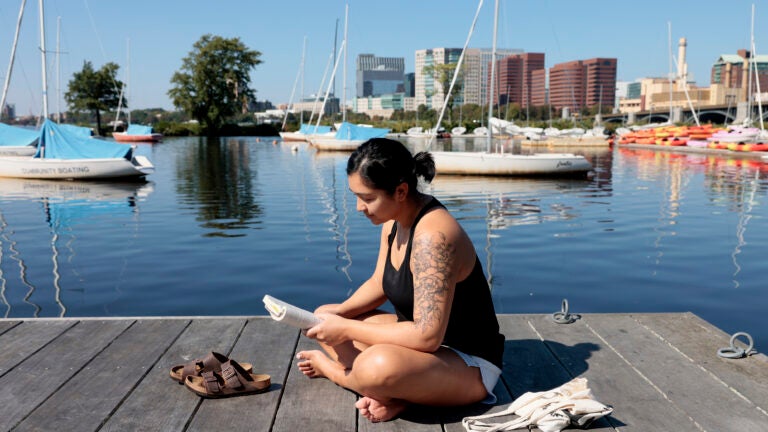 The Boston weather forecast for Thursday calls for yet another day featuring mild, pleasant conditions.
Forecasters expect morning fog to give way to partly cloudy skies. High temperatures will reach the low to mid 70s.
Friday will see cloudy skies and highs in the upper 60s to low 70s before chances for rain arrive overnight into Saturday.
Daily Local Weather Forecast
Hourly Forecast
54°

54 degrees

Precipitation

51%

11AM

56°

56 degrees

Precipitation

47%

12PM

57°

57 degrees

Precipitation

49%

1PM

58°

58 degrees

Precipitation

75%

2PM

57°

57 degrees

Precipitation

75%

3PM

57°

57 degrees

Precipitation

75%

4PM

56°

56 degrees

Precipitation

75%

5PM

56°

56 degrees

Precipitation

49%

6PM

56°

56 degrees

Precipitation

49%

7PM

56°

56 degrees

Precipitation

73%

8PM

57°

57 degrees

Precipitation

73%

9PM

57°

57 degrees

Precipitation

73%

10PM
powered by:
Daily Local Weather Forecast
powered by:
Newsletter Signup
Stay up to date on all the latest news from Boston.com