Weather
Here's what AccuWeather says New England can expect for winter 2023-2024
Last year, Boston only saw 12.4 inches of snow.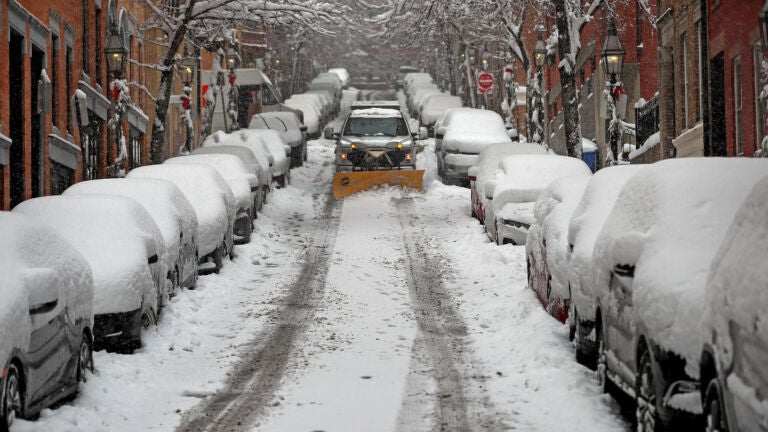 Winter is just around the corner. And according to a new forecast, you'll want to have your shovels — and skis — at the ready this year.
AccuWeather released its U.S. winter forecast for the 2023-2024 season on Wednesday, and the weather forecasting company is predicting that the upcoming season for New England is shaping up to be "much different" than last year.
While the 2022-2023 season ended up being warm and wet in Boston, with the city seeing only about a foot of snow, AccuWeather said that strengthening El Niño patterns will be a "strong and a dominating factor" this winter. AccuWeather forecasters are predicting that the window for nor'easters will stretch from late January through February for the region, which is when cities in the northeast along the I-95 corridor, including Boston, could see "hefty snowfall amounts."
"That will be our best opportunity to see some of these big Northeast systems," AccuWeather Lead Long-Range Meteorologist and veteran forecaster Paul Pastelok said in a statement.
AccuWeather is predicting Boston could see between 38 and 44 inches of snowfall during the 2023-2023 season, which the company said is about the historical average. Last year, the city saw just 12.4 inches.
The season is predicted to have a stormy end, prolonging ski season, across the Appalachians, according to AccuWeather.
AccuWeather isn't the only entity prediction New England will see renewed cold and snow this season. The Farmers' Almanac is predicting blizzard conditions in northern New England as early as December 2023. Meanwhile, its rival publication, the Old Farmer's Almanac is forecasting a snowy, but mild winter in the northeast.
Daily Local Weather Forecast
Hourly Forecast
41°

41 degrees

Precipitation

5%

7AM

43°

43 degrees

Precipitation

5%

8AM

45°

45 degrees

Precipitation

6%

9AM

48°

48 degrees

Precipitation

7%

10AM

50°

50 degrees

Precipitation

7%

11AM

52°

52 degrees

Precipitation

11%

12PM

53°

53 degrees

Precipitation

20%

1PM

55°

55 degrees

Precipitation

20%

2PM

53°

53 degrees

Precipitation

25%

3PM

52°

52 degrees

Precipitation

49%

4PM

50°

50 degrees

Precipitation

56%

5PM

48°

48 degrees

Precipitation

56%

6PM
powered by:
Daily Local Weather Forecast
Mostly cloudy with showers
powered by:
Newsletter Signup
Stay up to date on all the latest news from Boston.com