Weather
What the National Weather Service is forecasting for New England's 2023-2024 winter season
Meteorologists are predicting the region may be in for a warmer than normal winter.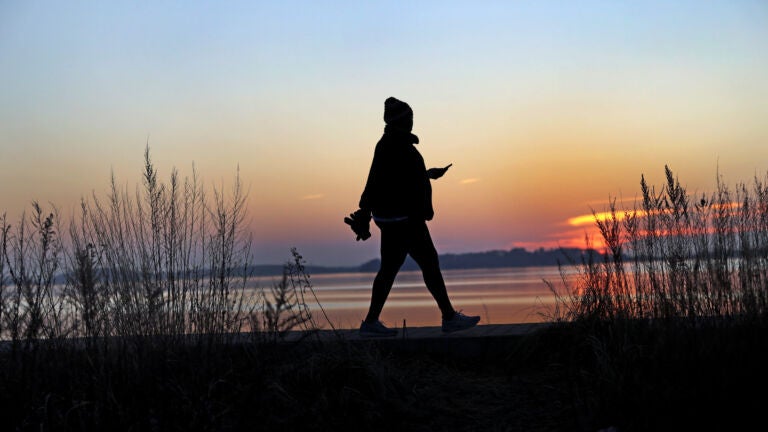 Boston saw a warm and wet winter last year, and it is looking like a somewhat similar trend could be headed toward New England for the 2023-2024 season.
The National Oceanic and Atmospheric Administration's Climate Prediction Center, a division of the National Weather Service, released their 2023-2024 winter outlook on Thursday, and the forecasters are predicting that the odds are in favor that New England will see above normal temperatures.
El Nino is responsible for driving the outlook for warmer-than-average temperatures for much of the northern tier of the continental United States, according to service forecasters.
Northern New England is among the regions with the greatest odds of seeing warmer-than-average conditions (along with Alaska and the Pacific Northwest).
The rest of New England has a 40 to 50 percent probability of seeing above normal temperatures, according to the weather service.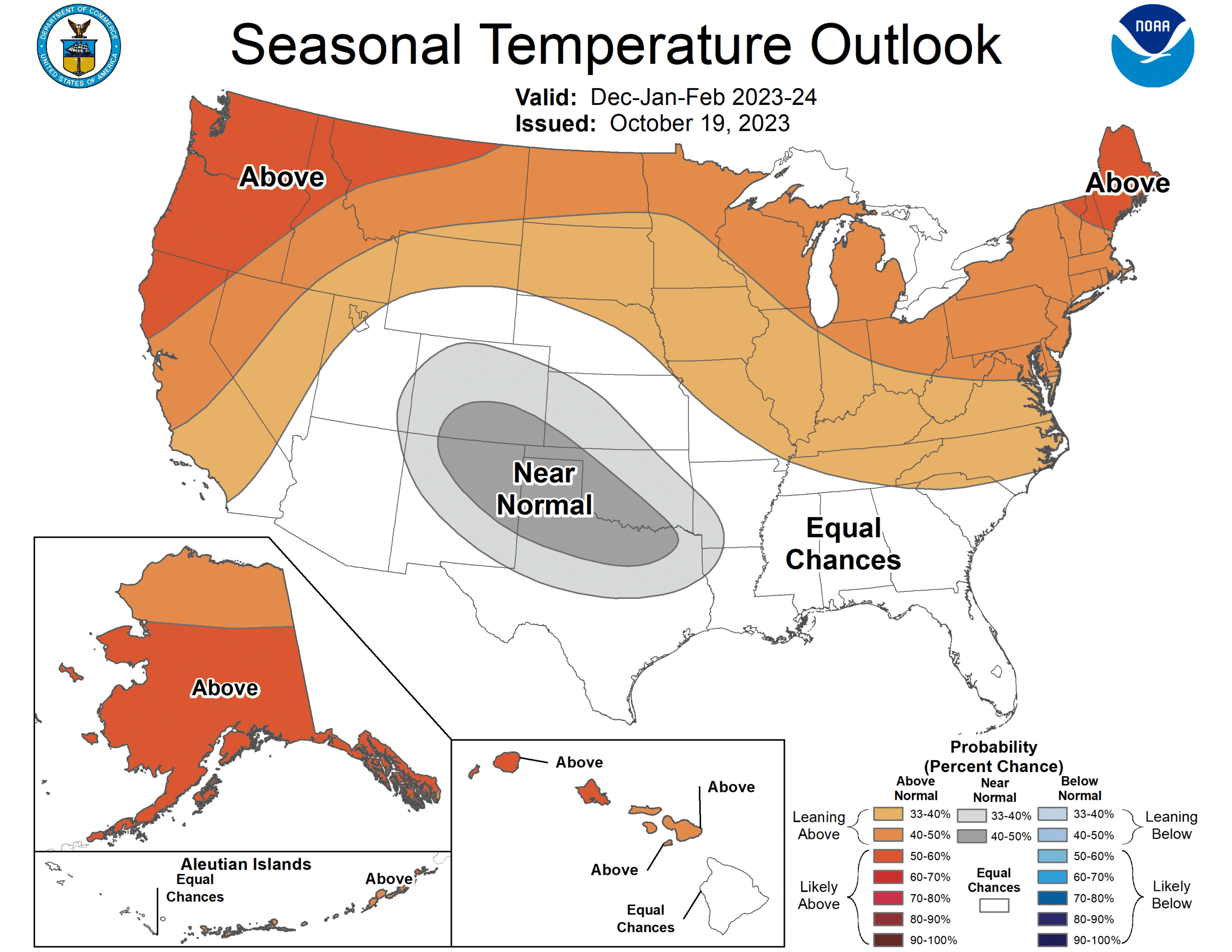 In terms of precipitation, parts of southern New England are being given a 33 to 40 percent probability of "leaning above" normal precipitation for the season.
The rest of the region is being given "equal chances" for how much precipitation it could experience — below, near, or above average.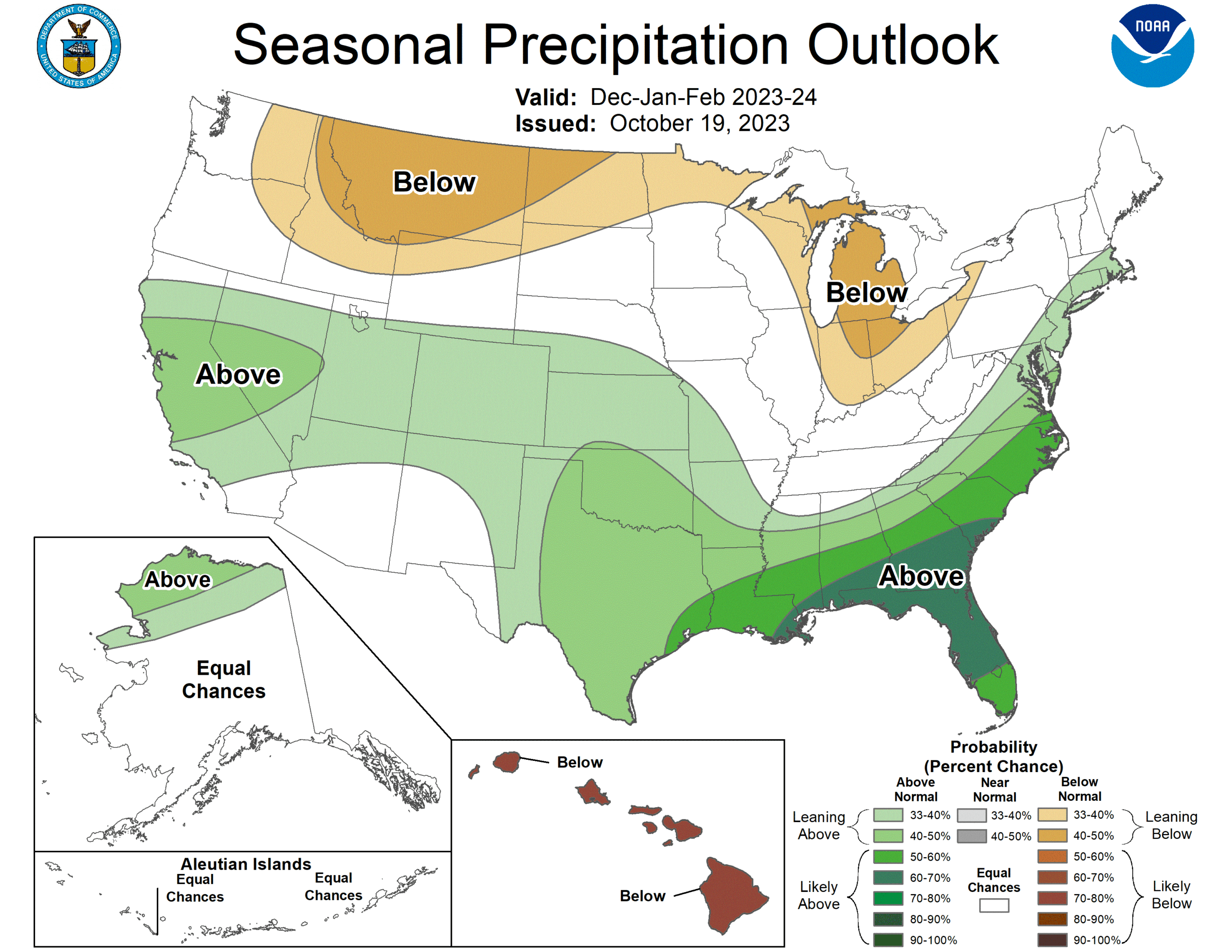 And whether the precipitation ends up being largely snow, or rain like last year, remains to be seen.
For its part, AccuWeather is predicting Boston will see more snowfall than last year.
Newsletter Signup
Stay up to date on all the latest news from Boston.com